Enlightened Living
Apartment building of this quality is rare, as is the experience with which it will be delivered. Purchasers can meet with myself and my team to collaborate on the interior design.
Rob Mills
Hampden by RMA comprises nine private residences which feature all the hallmarks of our practice: intelligent design, healthy materials, crafted textures, enduring value and an intrinsic connection to its location – in this case Armadale, one of the most coveted suburbs in Australia.
From every angle, the architecture is a pure expression of joy – from the handsome brick façade to the expansive interiors flooded with sunlight. In addition to the 7-star energy rating and best-practice principals of wellness embedded within its walls.
The design has been inspired by the character of Armadale in its familiar materials, its abundance of greenery and its soft yet stately appearance. A signature feature of the building is its series of arches set within the façade. These have been positioned to draw maximum light within each residence, and being deeply set, they provide shelter from the sun and rain without requiring awnings.
The brickwork of the exterior is an essential element, as it exemplifies the handcrafted quality which all of our buildings feature. Within the light-filled apartments we have designed homes which are light, warm and bright. We wanted to create an environment that recalls summer throughout the year. Every residence enjoys morning sun and access to changing light throughout the day.
Each apartment boasts three large bedrooms, as well as expansive living, dining and kitchen rooms or living spaces. Two bedrooms feature en suites and built in robes, while the third master bedroom suite includes a luxurious walk-in robe and master en suite.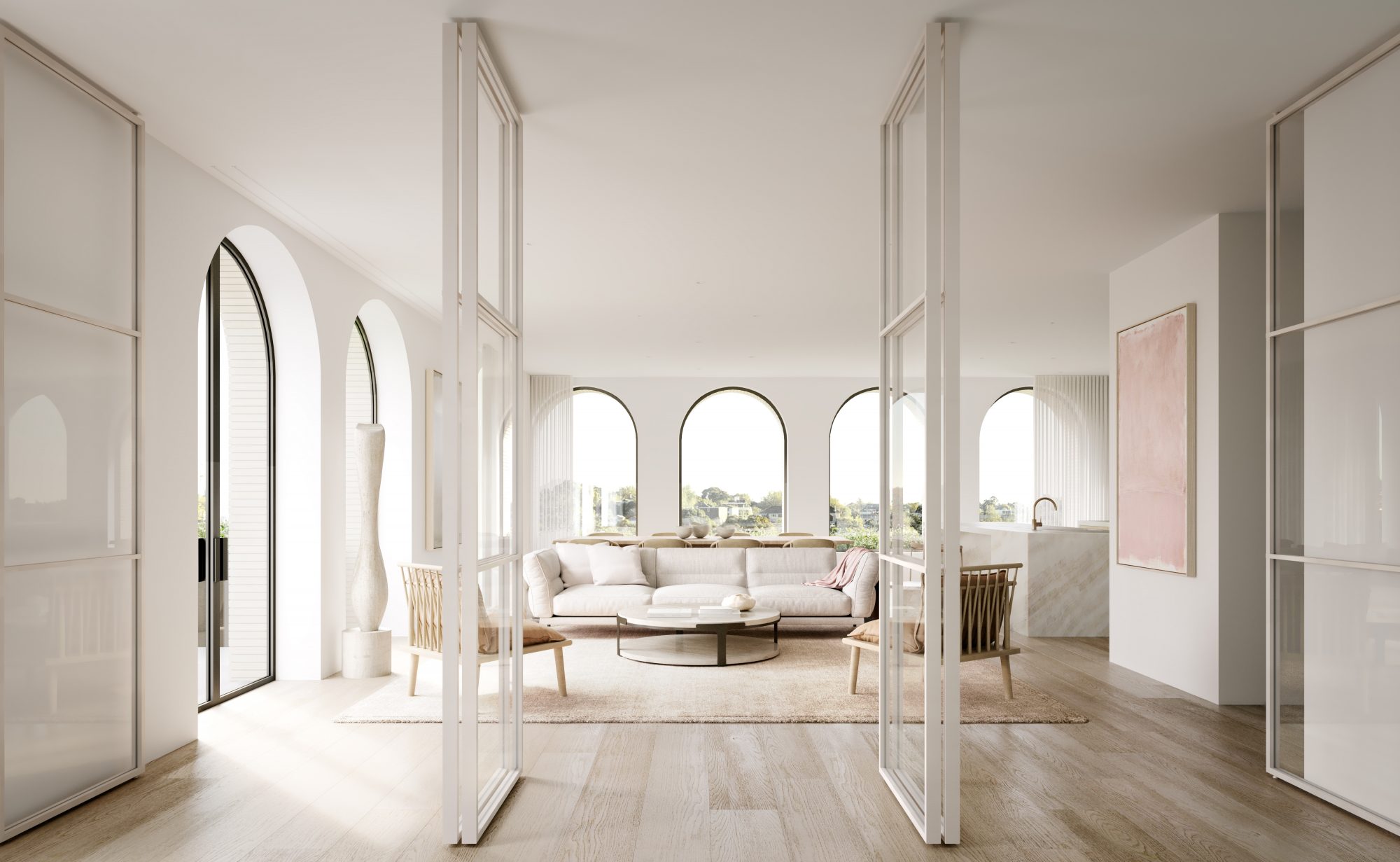 This is luxury. Tailored by you.
Rob will work with you to ensure your new home is developed to your exact needs.
Please email
Starting at $2.9m. Hampden is seven star luxury.
Awards
Architecture MasterPrize 2021
Honorable Mention, Residential Architecture - Multi Unit