Somers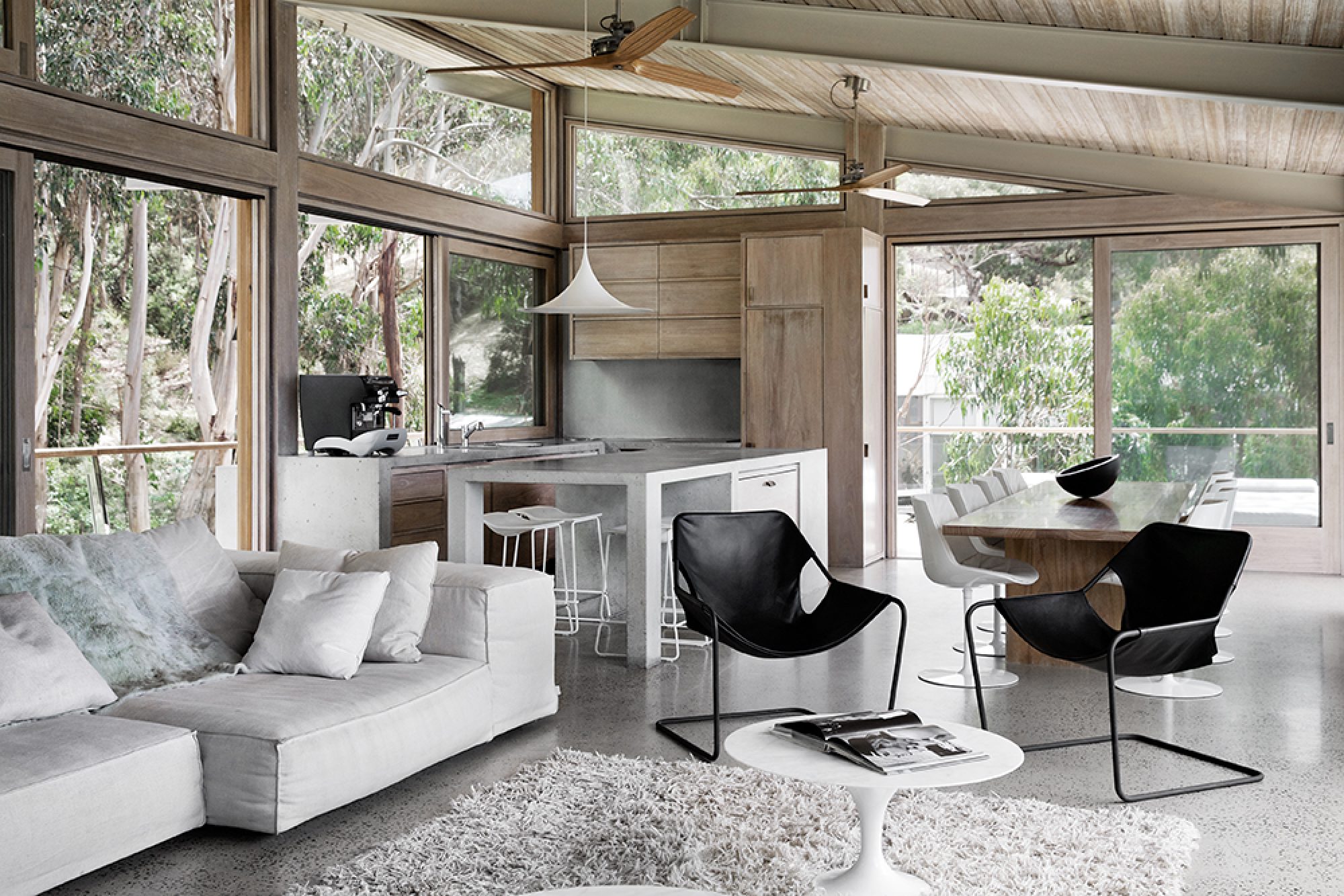 Somers, located on the southeastern point of Victoria's Mornington Peninsula, is an idyllic tree-change destination, surrounded by both sea and native bushland and with a village-like charm.
Somers is surrounded by sea, farmland and nature reserves, and its secluded location renders it a truly special place. It retains an essentially rural, charming character despite its convenient close proximity to Melbourne. Somers is an attractive destination both for holidaymakers and an excellent place to live for those who value a quieter lifestyle.
If you have plans to build your dream home in Somers on the Mornington Peninsula, contact the team at Rob Mills Architecture & Interiors. We can source the ideal site, considering your budget, lifestyle and preferred location, as well as natural features from fresh air to views of Western Port Bay.
RMA has years of experience designing rural properties to be used as a primary residence or meticulously crafted family holiday escape. Several iconic Australian homes designed by Rob Mills and his team have won international awards over the years.
As a fully-integrated practice encompassing land, architecture, interior design and styling, we offer a comprehensive service and absolute confidence in the outcome. Our design concepts are created in collaboration with you to ensure your new home not only meets your needs but realises your vision and provides years of value.
RMA believes in creating inspiring residences to enrich quality of life. Our award-winning homes are characterised by intelligent design, exceptional craftsmanship, healthy materials and a strong connection with the landscape.
Talk to us about your new luxury residence in Somers. Please contact our Melbourne office to arrange an appointment to meet with Rob and his team.