Interiors Designers Brisbane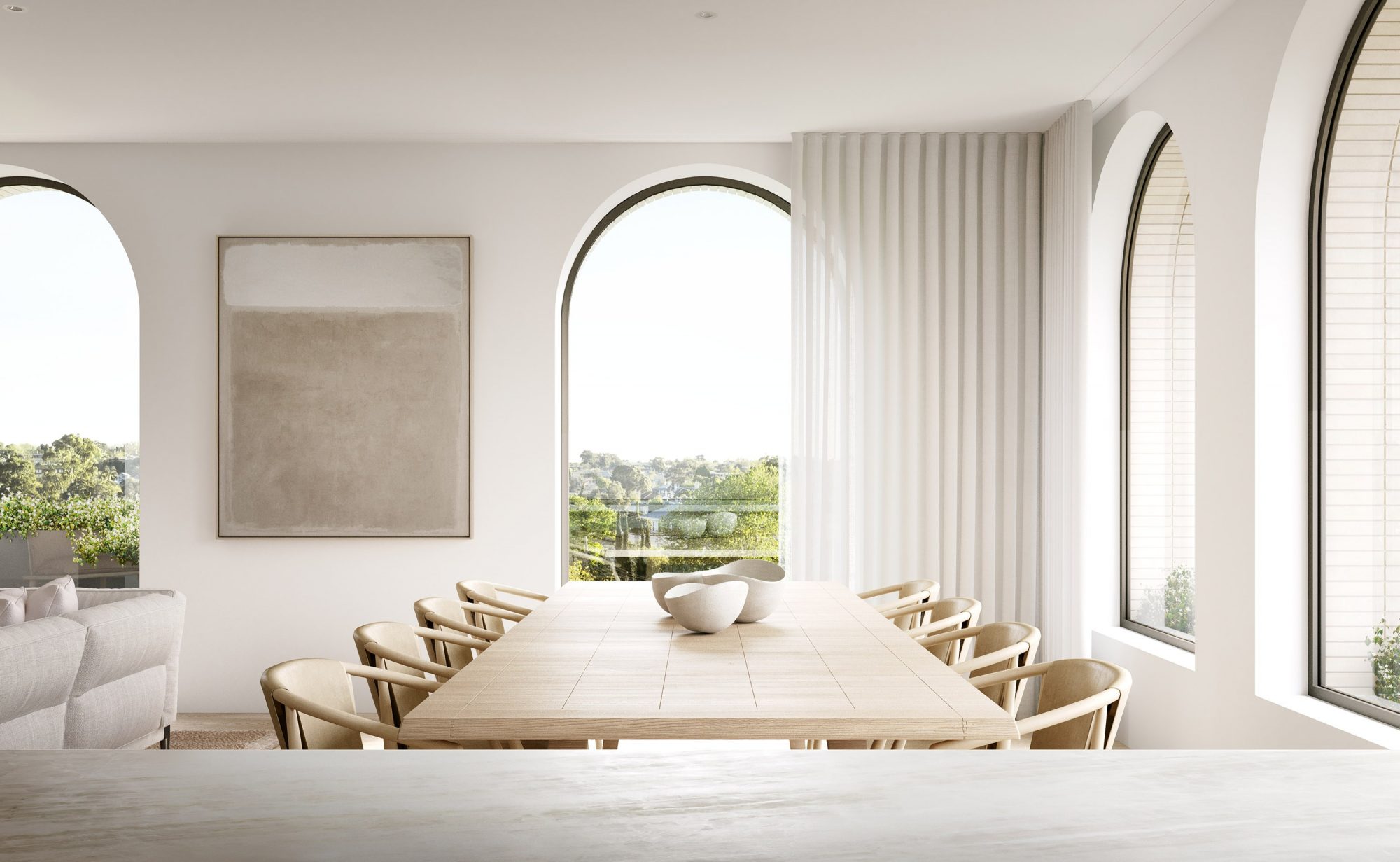 RMA (Rob Mills Architecture & Interiors (RMA) is one of the very few practices to offer architecture and interior design under one roof. While many clients work with RMA using both services, some engage the practice to bring the studio's award-winning experience only to their existing residence's interior design.
From RMA's Brisbane office, our interiors team offers its expert services for those who share Rob Mills' appreciation for great living – and how that can be achieved through the crafting of spaces with intelligent design, superb materials, and exceptional craftsmanship.
Whether your home is by the Brisbane River or the coastline of Noosa, we'll help you make sure your residence embraces the wonderful sub-tropical climate beyond your walls. RMA breaks down these barriers, drawing the outside in through natural light, breezes and connections to nature.
We understand the Brisbane climate – and how to design for it well.
An appreciation of the city's trends is key to our leading reputation as an interior design practice. Warm tones, understated contemporary style and light-filled living are all signatures of RMA, with enduring materials such as stone, timber and marble favoured where relevant.
Our integrated service includes styling and decoration.
Beyond our interior design, we can ensure the spaces of your home truly reflect you. We can curate your entire residential experience from the furniture and artworks to artisan lighting elements or sound systems. Because we have strong relationships with trusted suppliers, you can be sure of only having the finest quality in your home.
An award-winning choice for interior design.
Several Australian and international awards have recognised RMA interior designs, including the Practice of the Year and Best Residential Project by World Interior News Awards.
From your first mood board our final installation, from the kitchen to the living room, we look forward to working with you to bring our conception of great living to your home's interior design.
Please contact our Brisbane architecture and interior design studio to arrange a consultation.