Interiors Designers Hobart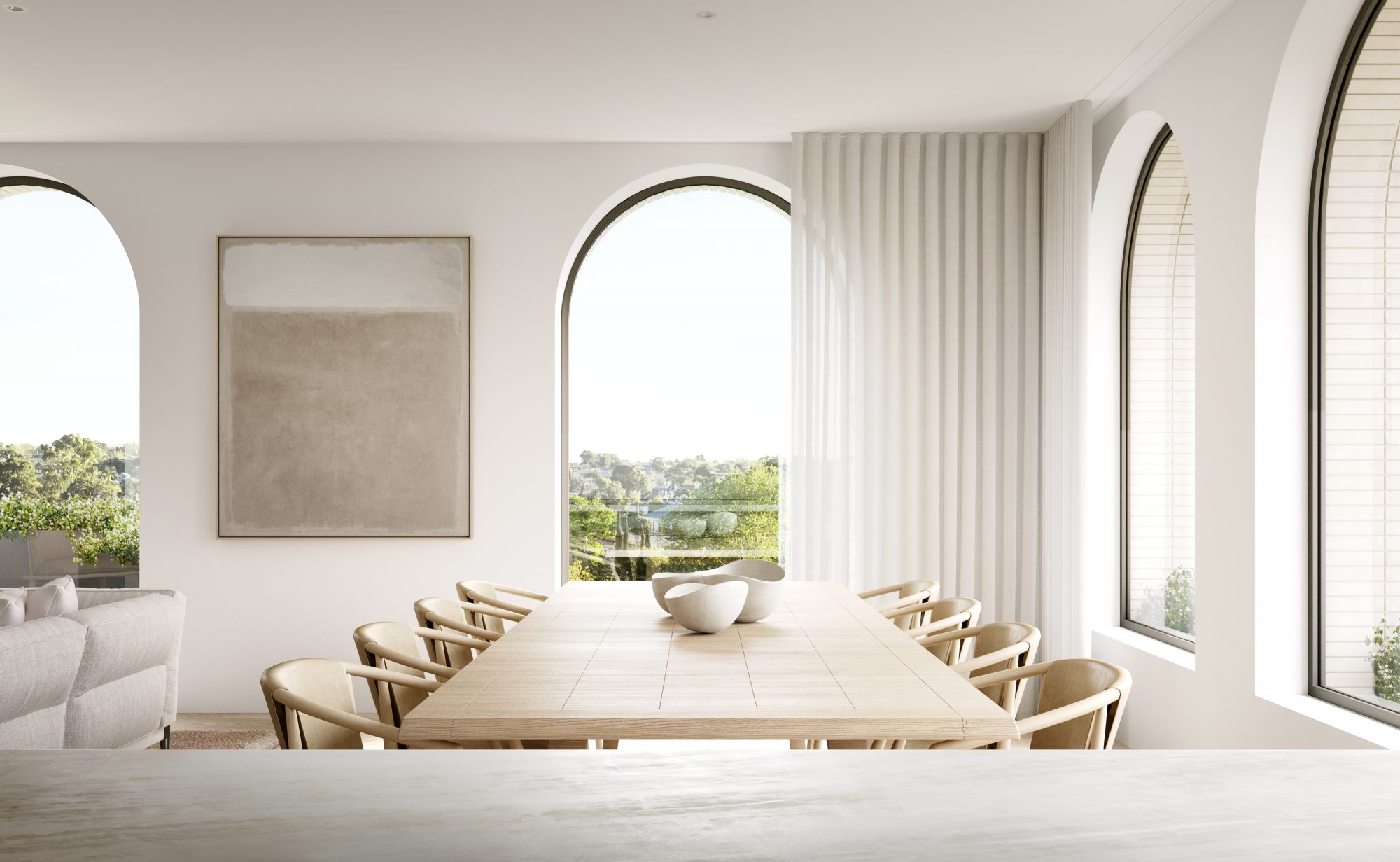 RMA is a world-renowned architecture and interior design studio, providing a holistic approach with both services delivered in-house. This allows Rob Mills and his senior team of interior designers to consider the home's relationship to the land, as well as the needs of its occupants.
The result is a home of natural balance, where every element of the design works together in harmony.

As a residential architecture and interior design specialist, RMA's focus is purely on the home, how spaces make you feel, and how they contribute to a greater quality of life. Hobart is home to magnificent heritage homes and contemporary residences alike, from North and West Hobart to Sandy Bay and beyond.
Regardless of the location, the RMA design philosophy begins with an understanding of how you live today, as well as looking forward to years to come. We take the time to listen and learn about your lifestyle, which informs the interior design on every level. Whether it's creating large dining spaces to host family events or crafting places of quiet and solitude when working from home, we understand how residences need to accommodate the needs of everyone.
This understanding of your needs combines with a unique appreciation for global design trends and high-quality materials. Through our trusted supply chains, we can complete the interior design of your home with an exceptional level of natural finishes, leading- edge technology and healthy materials. We favour materials that deliver a sensory experience and timeless quality, such as stone, timber, brass and stucco.
However the design evolves, the fundamentals of interior design at RMA are the same: we want to create homes that are cool in summer, warm in winter, acoustically superior and a delight to live in. A signature of each Rob Mills home is also the relationship between interiors and exterior; how we open up the house to the elements, replicate the tones of the gardens, and create a seamless living experience as close to nature as possible.
Our interior designs are executed by artisans and craftsmen we have trusted for many years. As well as design, we can provide expert curation of artworks, furniture and intelligent technology.
To elevate the interior design of your Hobart home, please contact our studio to arrange a meeting.