Cape Schanck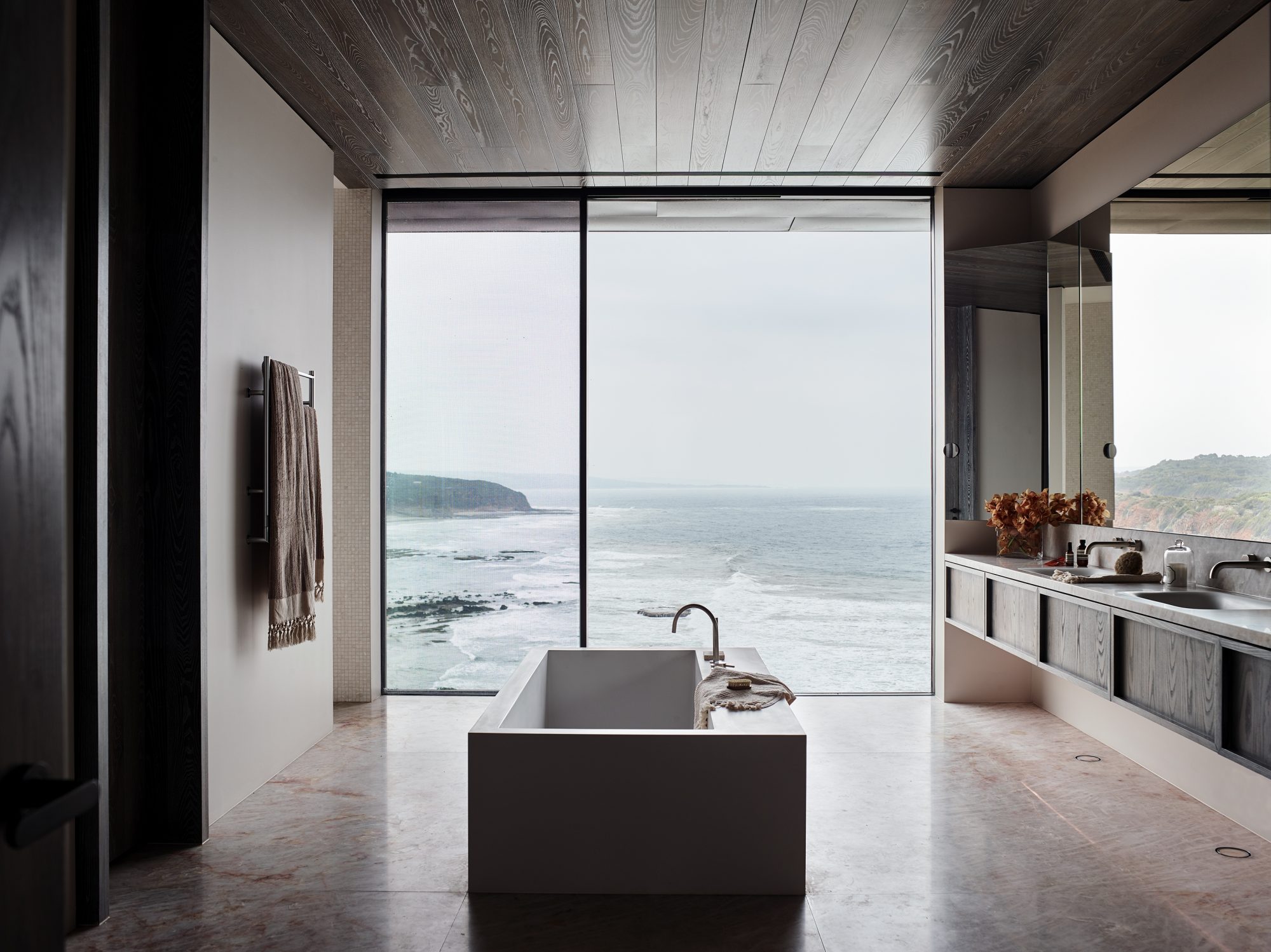 Cape Schanck is known for the purity of its air – as well as its spectacular beaches, rolling countryside, and charms of the local township at Flinders. This outpost on the Mornington Peninsula draws holidaymakers and residents who dream of getting back to nature by the wilds of the ocean.
This is a natural setting, then, for the award-winning talents of Rob Mills Architecture & Interiors. Great living drives the design of every project at RMA, along with a profound respect and appreciation for the landscape. This philosophy has earned international acclaim for residences in Australia's most iconic beachside settings, including Byron Bay and the Great Ocean Road.

Rob Mills and his talented team commence each project by investigating the land – its views, light, and potential. At Cape Schank, the land is simply some of the finest in Australia, which is a responsibility Rob personally takes on when considering how to design.
Creating a home that balances a respect for nature with a place of luxury refuge and modern comfort is part of what sets RMA apart. Whether considering strong ocean winds or searing summer, each home provides a haven to enjoy the elements in absolute luxury.
This is also a place to experience the best of the local lifestyle, with celebrated wineries and food outlets nearby to create a feast to enjoy at home with friends and family. Rob Mills considers these events essential to the success of any holiday house or primary residence – a place where people can come together.
Some clients approach RMA to create family holiday homes or permanent residences in coastal settings such as Cape Schank. Some clients engage RMA to search for the ideal land in or around Cape Schank, such as in Flinders or across the broader Mornington Peninsula. This is a service Rob Mills and his team are renowned for providing, just as they have a long positive record of securing council approval.
When it comes to interior design, the RMA philosophy starts by learning about how you live today and live tomorrow. Rob takes the time to understand your lifestyle and your tastes, then crafts interiors with an exceptional level of natural finishes, state-of-the-art technology and sustainability measures.
The result is a home that offers a return to nature.
Get in touch with our studio to arrange a meeting with Rob and his team.